Business Alliance 
Business Alliance is the senior tier of membership with a focus on shaping and influencing the debate on the most important issues to businesses in the region. It is for major corporates, multinational corporations and those companies with a keen interest in the success of the region as a place to invest and grow. There is a specific work programme for Business Alliance members including Windsor Debates and Leadership Dinners to discuss the main issues of the day and their priorities with other guests including keynote speakers such as MPs and influential policymakers.
Business Alliance members benefit from being part of the most influential membership in the Thames Valley and impacting those issues such as skills, transport and the UK's relationship with the EU. Membership also includes two complimentary places at all regular events including those for Essential and Corporate members. This means that Business Alliance members can access all of our events and benefit from the wide range of knowledge sharing and networking available at these activities.
At Business Alliance activities members experience in-depth discussions on key topics with their peer group from the region's largest and most important employers. This takes place in high quality venues such as Cliveden House, Coworth Park and Windsor Castle with evening dinners being run over three-course fine dining. Guests are able to hear from, question and debate with guest speakers who have been invited due to their relevance to a topic of great importance to the regional business community.
Business Alliance members are invited to take part in engagement on strategic policy issues – watch highlights of a recent Brexit Roundtable in the video below.
Windsor Debates
The Windsor Debates series, now in its 12th year, is our flagship programme for Business Alliance members. These events take place in the unique and exclusive environment of St George's House, in the grounds of Windsor Castle. The Debates address global, modern agenda issues and are Business Alliance driven. High level networking and discussion are provided under the Chatham House rule, and the insights gained are of particular benefit to senior executives positioned to influence the strategies of major companies.  The next Windsor Debates will be held on Friday 24 March 2017. More details of this programme can be found in our dedicated microsite windsordebates
Benefit / Service
Dedicated Business Alliance Account Manager
✓
Bespoke Engagement Programme
✓
Legal Support
Chamber Legal Advice and Expenses
✓
Marketing Opportunities
Business Voice editorial opportunities including articles and interview features
✓
Member to Member Offers
✓
Social Media opportunities
✓
Online Directory entry
✓
Subscription to Business Voice magazine
✓
Subscription to Chamber e-newsletters
✓
Meet Businesses
Chamber Networking Events
✓
Two free places at all events
✓
Two free places at all Corporate Insight Dinners
✓
An invitation to the Windsor Debates
✓
Two places at the Business Alliance Annual Dinner
✓
Two places at Business Alliance Leadership Dinners
✓
Other
Marketing Data – Marketscan
Members discount – 20%
Training & Development – E-Careers online training
Members discount
Involvement in high level policy activity
✓
Global Membership included
✓
What our members say about Business Alliance
What Business Alliance members say about being part of the Thames Valley business community.
Jeanette Harris, HR Business Partner, Zurich, has discovered many benefits from the Chamber's Business Alliance membership. "These include the opportunity to connect and network with other companies across the Thames Valley; access to events such as Bank of England briefings; business events with speakers on various topics – these have been particularly relevant as leadership development opportunities for a number of our senior talent.  In addition, we hosted the HR Forum in Swindon last autumn; it was there that I met Alison Heath who subsequently hosted our valuable visit to Cisco".
Stephen Bates, MD, UK & Ireland, Canon UK: "Thames Valley is a very well organised, well run Chamber! A voice that represents industry is important as it enables us all to understand business better. Members act as a catalyst to share knowledge, experience and learn from each other. The right environment to meet different companies is often difficult but the Chamber provides this, particularly with Windsor Debates and other events".
Stuart Dorn, Executive Director, Royal Windsor Racecourse: "The team structure and level of businesses involved sets the Chamber apart. It is a fantastic organisation and great at making introductions. This helps us with our objective to outreach into the business community.  I attended the last Windsor Debates about Artificial Intelligence – this was fascinating – particularly as this will be used in betting".
Ian Hopkins, Managing Partner, B P Collins: "I am totally committed to the business community and to what the Chamber delivers. I attended Windsor Debates last year which was fantastic. I met new people, it was good for networking and the content took me out of my comfort zone! It is something special to spend a day and night at Windsor Castle".
Our Business Alliance Members: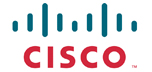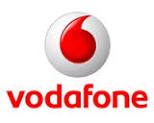 For more information contact: Business Alliance Manager, Ian Binns ianbinns@tvchamber.co.uk or Head of Commercial Development, Simon Caffrey simoncaffrey@tvchamber.co.uk or 01753 870500