Quarterly Economic Survey (QES)
Every quarter we survey our members to gain invaluable insight into the views of the Thames Valley business community, with results feeding directly into the British Chambers of Commerce QES.
As Britain's biggest and longest-running private business survey it has provided data since 1989.  A leading indicator, the survey often picks up big changes in the economy long before other surveys or official statistics. It is the first economic indicator of the quarter, published in advance of official figures and other private surveys and consistently mirrors trends in official data. For this reason, the survey is closely watched by policymakers such as the Treasury, the Bank of England, the Office of Budget Responsibility, the EU Commission and the IMF.
Local Policy and Strategic Policy Priorities
The Chamber's policy team campaigns regionally and nationally on behalf of businesses of all sizes, lobbying, making representation and exerting powerful influence on government with the aim of creating a more favourable business environment.
Working with key stakeholders across the Thames Valley region, each of our seven individual Local Chamber Advisory Groups have their own local policy priority statements, which have been developed by the Groups in consultation with their members. These documents reflect the policy issues affecting the respective areas and the focus for the Local Chamber Advisory Groups in working to help address and resolve them.
Local Chamber Advisory Groups (LCAG's)
The Local Chamber Advisory Groups are the local representative bodies of the Thames Valley Chamber of Commerce, providing a forum for the elected members to meet. The aim to help shape and frame the Chamber's local policy priorities, reviewing the actions and objectives linked to delivering these priorities.
Providing an active, positive voice for business into the community where they operate and serve, LCAG's operate in the seven Chamber areas.
British Chamber of Commerce Expert Panels
These Expert Panels guide the formulation of BCC policy, in relation to their areas of expertise and inform representation into Government, key policy decision makers and industry organisations. They ensure that the BCC has the specialist input required to represent the interests of Accredited Chambers of Commerce and their member companies authentically.
Panel members provide expert knowledge in their field and have a good understanding of the impact of policy in their Chamber's region. Lead and Business Alliance members can be nominated to the panel by TVCC and are appointed to the BCC.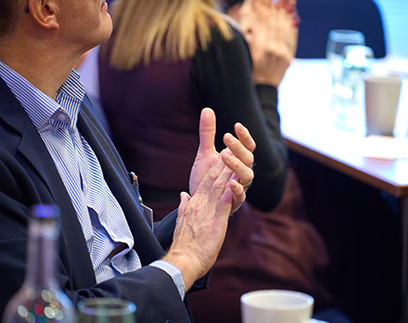 British Chambers of Commerce Policy Development and Decision Making
The British Chambers of Commerce has high-profile policy and lobbying team, that represents the interests of members in Westminster, Whitehall and Brussels. Working together with the Chamber Network, the BCC engages with decision-makers to influence policy, ensuring the interests of businesses are represented. This work is supported by a published range of publications and reports across key policy areas.