Maximising Your Global Online Presence to Grow Your Business
Today's technology means borders are no longer a barrier to organisations wishing to expand and promote themselves across the world.
An effective digital presence enables you to grow brand awareness, engage with potential new customers as well as understanding their needs and behaviours.
Claire Snowdon of Snowdon Consulting, will provide a brief overview as to why it is important to develop an international digital strategy incorporating digital, cultural and language.
Following this seminar, Global Members who attended, will also be able to book a free International Online Health Check 1-2-1 clinic, valued at £350.
At the clinic your organisations online presence will be reviewed, and you will be provided with advice on the top tips for implementation.
Find out more here.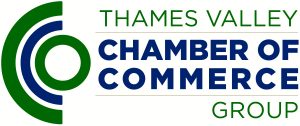 ---
Bookings for this event close on Monday 24th February 
We will always endeavour to take bookings after this, but cannot guarantee the availability of places, or your inclusion on our guest lists. If you need to book after this time, please contact our Customer Services team on 01753 870500.
For more information, please see our terms & conditions.