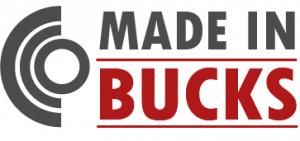 Local engagement, regional representation, global opportunity
The Thames Valley Chamber of Commerce has kicked off its first campaign, 'Made in Bucks', showcasing the success of local, regional and international businesses based or founded in Buckinghamshire.
With such a diverse range of exciting, innovative and entrepreneurial organisations in the County the Chamber is taking the lead on sharing and celebrating the success stories of businesses founded or operating in Buckinghamshire. This will result in increased profile and awareness of your business. The theme of the campaign is aligned with what the Chamber is all about: local engagement, regional representation and global opportunity.
Already a member? Do you have a great media story to tell? Product to promote or launch? Do you have a fantastic customer case study? Keen for your voice to be heard in a saturated marketplace? Talk to us and find out more .
Not a member of the Thames Valley Chamber of Commerce yet? Contact our Buckinghamshire Membership Sales Executive, Sunny Rana, at or call on +44 (0)1753 870500 for further details on how to get involved.
Our bi-monthly e-newsletter brings together a comprehensive range of information including case studies, hot topics on Bucks news, business tips and thought leadership views as well as details on upcoming events. To receive a copy of the e-newsletter or to contribute content, please contact us at .