When you become a Chamber member, you can take advantage a wide variety of cost saving schemes.
Whether you are looking for training courses for you or your staff, a discount off roadside assistance or healthcare, or a competitive deal on your Utility bills, the Chamber have teamed up with a number of local and national organisations to enhance your membership.
E-Learning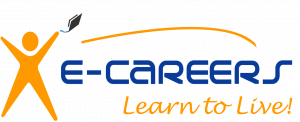 E-careers support over 325,000 students all over the world and has established relationships with many awarding bodies, instructors and educational institutions to bring training and qualifications in an E-Learning format. With topics ranging from coding and programming, project and quality management, finance, health and safety,  IT, Microsoft Office and digital marketing there is something for everyone.
You can browse the courses at https://www.e-careers.com/ and members get a 10% discount on all courses (excluding exams).
Microsoft Office 365
We have teamed up with Microsoft and Giacom to offer members an exclusive 5% discount on a range of cloud solutions to help your business grow and be more productive.
Microsoft Office 365 allows you to keep client data secure and access important information on the move. Available on any device, Office 365 uses secure cloud technology so you can have the latest information at your fingertips, regardless of whether you're managing projects in the office or juggling them outside. Chat to us and find out how you can transition to a new way of working. With Office 365 your business can benefit from all the familiar Office applications such as WORD and EXCEL, as well as:
Business class email with 50 GB mailbox
1 TB file storage and sharing (OneDrive)
Desktop and web versions of applications
Unlimited online meetings, IM audio, HD video and web conferencing
Fully installed Office on PC/Mac
Office apps on tablets and phones
One license covers 5 phones, 5 tablets & 5 PCs or Macs per user
Legal Advice
Run in conjunction with Chamber Legal Expenses Insurance, the Legal Advice Line provides members with a 24 hour 7 days a week free helpline which will take away your legal expenses worries. The helpline is manned by lawyers and other professional advisers, who will give you confidential guidance and counselling. Recent enhancements include: removal of £,1000 excess – Chamber members will now benefit from an excess-free claims process; increase in the limit a member can claim to £100,000 per claim and an aggregate amount of £1,000,000 per member per year.
Chamber Energy

Are increasing energy costs impacting the growth of your business? Then Chamber Energy Solutions is the answer. This national commercial scheme through the British Chambers of Commerce, is provided by award winning Utilitywise plc, one of the UK's leading business energy and water consultancies. It offers an exclusive range of products and services to reduce both energy consumption and associated cost.
A freephone Chamber Energy Solutions helpline and email helpdesk, offers businesses of all sizes direct access to energy specialists, answering questions and offering advice on all aspects of energy management.
Discounted Audits, Metering and Monitoring products: through Chamber Energy Solutions, all members can access a range of discounts on audits and across the Utilitywise market-leading suite of monitoring and diagnostic products. Savings can amount to hundreds of pounds, depending on member requirements.
Expertise and independence: as the UK's leading independent energy consultant, over 17,000 businesses of every size and sector, rely upon Utilitywise for energy management and cost reduction. With access to prices from major gas and electricity suppliers and an extensive purchasing capacity; Utilitywise can independently recommend and secure competitive deals – and help members gain understanding and insight into the energy choices available to them. For more information visit here 
AA Roadside Assistance
Whether you have a small or large fleet of cars or a single commercial vehicle, we can help you to keep your company on the move with Chamber Roadside Assistance. In partnership with the AA, we'll help keep you motoring at an exclusive competitive price of up to 66% off Business Breakdown Cover for Chamber members.  Members just need to call 01753 870500 to obtain the exclusive code. Find out more here.
AXA PPP healthcare Private Medical Insurance
Why private healthcare cover?
Private healthcare cover can help you and your employees stay healthy so that you lose fewer days to illness and you can be confident that everybody is able to contribute to the success of your business. It makes it easy for you to get the expert health services you need promptly.
Put simply, private health insurance offers you and your employees quick access to expect diagnose and eligible treatment, from private doctors and hospitals.
Thames Valley Chamber of Commerce are pleased to introduced AXA PPP healthcare to provide affordable healthcare insurance.
At AXA PPP healthcare we can help you create a healthcare plan that's as unique as your business. A plan to fast track you and your people to diagnosis and treatment. And to support you all back to health, and back to work as quickly as possible.
Let us remove any hassle and arrange your specialist appointments for you and avoid waiting lists.
Make sure you see experienced specialists and practitioners.
Expert help – our nurses and counsellors are available by phone 24/7, to give you health information and help support your team whenever they need it
The Chambers business healthcare package has been created with small businesses in mind, offering affordable, flexible plans to suit your business budget. There's access to a free business resource, as well as a special offer of discounted Chambers fees when you take out a plan. In just ten minutes you can have a tailored quote to suit your business' needs. Call on 0800 389 7413** and let us know that you're a member of Thames Valley Chamber of Commerce.
Special offers when you take out a business healthcare plan
Take out a business healthcare plan with us and you'll receive:
50% discount off your Chamber membership fees for three years*.
A free Employee Assistance Programme for the whole company – there to support you and your employees when you need it.
Benefits you get just for being a Chamber member
Free access to Health at Hand – a 24/7 telephone helpline, offering confidential health information and support from health professionals. Visit https://www.axappphealthcare.co.uk/chambers/ for more information and to activate this free service now.
For more information on AXA PPP healthcare and its products and services, please visit https://www.axappphealthcare.co.uk/business-health-insurance/small-to-medium-business/
*Terms and conditions
Terms and conditions apply, see AXA PPP healthcare's website for more details, with the key T&Cs for this offer.
This offer is only available to members of participating Chambers.
This offer is available to direct new customers of AXA PPP healthcare only.
50% chamber membership is up to value of £125 per insured employee.
50% chamber membership can be claimed each year for up to 3 years as long as a current business healthcare policy remains in force.
AXA PPP healthcare reserves the right to change or remove this special offer at any time.
 ** Lines are open 8:30am – 5:30pm Monday to Friday. We may record and/or monitor calls for quality assurance, training and as a record of our conversation.
Thames Valley Chamber of Commerce are introducing AXA PPP healthcare to provide affordable health insurance. The private healthcare insurance plans are underwritten by AXA PPP healthcare. AXA PPP healthcare is authorised by the Prudential Regulations Authority and regulated by the Financial Conduct Authority and the Prudential Regulations Authority. Registered in England number 3148119. Registered office: AXA PPP healthcare, 5 Old Broad Street, London. EC2N 1AD