E-Learning
Thames Valley Chamber has formed a partnership with e-Careers, a business with talented educationalists who support over 325,000 students all over the world. e-Careers consists of around 200 individuals, who all specialise in their own aspects of combining education with technology. The company has established relationships with many awarding bodies, instructors and educational institutions to bring its students training and qualifications in an E-Learning format.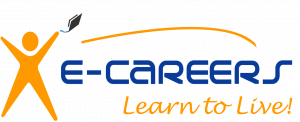 There are many advantages of E-Learning:
Cost effective – minimises human, travel and classroom costs
Flexible – studying can be considered as "on demand". You are in control of where and when you want to learn
Up to date – all training material can be kept up to date and all students would automatically learn from the latest content
Evidence – progress tracking, completion reports and downloadable certificates ensure that everything learned is validated
Consistent – It provides a consistent message, therefore eliminating problems with different instructors teaching different material in different styles
Environmentally friendly – you don't need to travel and it doesn't consume vast amounts of paper correspondence
Courses available to members include project management, finance, IT and digital media.
Microsoft Office 365
Your business shouldn't start or end at your office desk. Now you can keep working anywhere your customers are.  The Chamber has teamed up with Microsoft and Giacom to offer members access to an exclusive 5% discount on a range of cloud solutions to help your business grow and be more productive.
Microsoft Office 365 allows you to keep client data secure and access important information on the move. Available on any device, Office 365 uses secure cloud technology so you can have the latest information at your fingertips, regardless of whether you're managing projects in the office or juggling them outside. Chat to us and find out how you can transition to a new way of working. With Office 365 your business can benefit from all the familiar Office applications such as WORD and EXCEL, as well as:
Business class email with 50 GB mailbox
1 TB file storage and sharing (OneDrive)
Desktop and web versions of applications
Unlimited online meetings, IM audio, HD video and web conferencing
Fully installed Office on PC/Mac
Office apps on tablets and phones
One license covers 5 phones, 5 tablets & 5 PCs or Macs per user
Legal Advice
Run in conjunction with Chamber Legal Expenses Insurance, the Legal Advice Line provides members with a 24 hour 7 days a week free helpline which will take away your legal expenses worries. The helpline is manned by lawyers and other professional advisers, who will give you confidential guidance and counselling. Recent enhancements include: removal of £,1000 excess – Chamber members will now benefit from an excess-free claims process; increase in the limit a member can claim to £100,000 per claim and an aggregate amount of £1,000,000 per member per year.
Chamber Energy

Are increasing energy costs impacting the growth of your business? Then Chamber Energy Solutions is the answer. This national commercial scheme through the British Chambers of Commerce, is provided by award winning Utilitywise plc, one of the UK's leading business energy and water consultancies. It offers an exclusive range of products and services to reduce both energy consumption and associated cost.
A freephone Chamber Energy Solutions helpline and email helpdesk, offers businesses of all sizes direct access to energy specialists, answering questions and offering advice on all aspects of energy management.
Discounted Audits, Metering and Monitoring products: through Chamber Energy Solutions, all members can access a range of discounts on audits and across the Utilitywise market-leading suite of monitoring and diagnostic products. Savings can amount to hundreds of pounds, depending on member requirements.
Expertise and independence: as the UK's leading independent energy consultant, over 17,000 businesses of every size and sector, rely upon Utilitywise for energy management and cost reduction. With access to prices from major gas and electricity suppliers and an extensive purchasing capacity; Utilitywise can independently recommend and secure competitive deals – and help members gain understanding and insight into the energy choices available to them. For more information visit http://chamberenergysolutions.co.uk/ 
AXA-PPP healthcare Private Medical Insurance
AXA PPP healthcare has teamed up with Thames Valley Chamber to offer members affordable private medical insurance. AXA PPP healthcare has been providing access to private healthcare for almost 70 years and offer a wide range of plans especially designed to help you protect your most valuable asset – your employees. In today's competitive work environment running a successful business is greatly dependent on a healthy and motivated team. Time off work due to sickness can be costly with not only direct financial implications to account for, but also the team morale and performance may suffer.
Chamber members, have access to both of these valuable services as part of your existing membership:
Health at Hand, available to you and your employees, is AXA PPP healthcare's telephone based health information service, available 24 hours a day, 365 days a year. This service is staffed by nurses, midwives, pharmacists and counsellors, offering peace of mind for your team and their families.
Personal Business Assistance which enables you, the company's key decision maker to stay in touch with your customers, prospective clients and suppliers if you're in hospital or confined to a bed due to ill health.
To activate your FREE services, visit AXA PPP Healthcare
Healthcare package
AXA PPP healthcare has designed a unique package especially for Chamber members. The Business Choice Healthcare package could help you to reduce sickness absence, retain your best people and recruit the right candidates. With this package Chamber members get access to:
50% off your Chamber renewal fees for the next three years (providing you stay with AXA PPP healthcare)
Free access to the telephone Employee Assistance Programme (EAP) for all of your employees (whether or not they are covered on the policy)
An extensive list of quality assured hospitals
A dedicated account manager to look after your scheme.
AA Roadside Assistance
Whether you have a small or large fleet of cars or a single commercial vehicle, we can help you to keep your company on the move with Chamber Roadside Assistance. In partnership with the AA, we'll help keep you motoring at an exclusive competitive price, just for Chamber members – you can save up to 66% off AA Breakdown cover.
Find out more here